above images: Country Living

As we zipped along Interstate 95 through Georgia, yesterday, I managed to convince my husband to take the Savannah exit. Savannah is one of my favorite cities in the entire world. (more about that, tomorrow).

One of my favorite stores in Savannah is @Home on Broughton Street. They currently have a beautiful vignette of new "vintage" Christmas items. Take a gander.........
(Prettier in person)
They have a great assortment of glitter cottages, bottlebrush Christmas trees, and tinsel trees.

(Their online shop does not appear to be working, right now, but I am sure you can call them and order some vintage Christmas items. 912-201-0015. )



Speaking of Christmas and Christmas decor.......
Here are my typical Christmas-time traits (see if you can identify with me)......
(1) I love Christmastime.
(2) I tend to be overly ambitious during the month of December.
(3) I like to save a penny here and there.
(4) I prefer to give hand made gifts (made by me).
So, it is no surprise that I found these great detailed instructions at http://www.littleglitterhouses.com/ on how to make your own glitter house.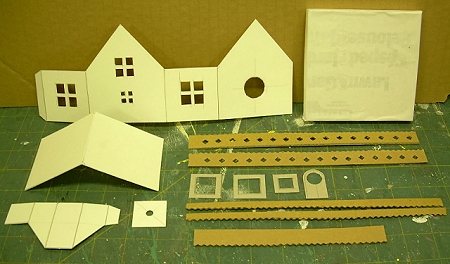 Hmmmm.. I wonder if I have time? (somebody, please stop me!)

Meanwhile, I also found these items .........
MySoCalledJunkyLife.Etsy.com
has cute glitter cottages ($18)
This cute glitter cottage is $18 on Etsy -
GulfCoastCottage.Etsy.com
Above house: Midwest Seasons of Cannon Falls glitter house. Click here to find a Midwest dealer, near you.
$8 for one pink tree at SaturdayFinds.Etsy.com




$35 set of three trees
Brandywine.Etsy.com
The trees also had me thinking.............
Hobby Lobby sells the trainset trees,

and glitter, and glue, and paint. Hmmm....(once again)......

Looks like I'm dreaming of a Vintage Christmas!!!!
This post is linked to Frugal Friday Linky Party at The Shabby Nest and Metamorphosis Monday at Between Naps on the Porch (because you got to watch my brain transform from shopping to Christmas craft ideas - Does that count, Susan??) Also linked to DIY Showoff Christmas/Holiday Highlights
and
It's So Very Cheri
blog party!