Whipped up a few more pieces for a local store.
Christ our Lord $55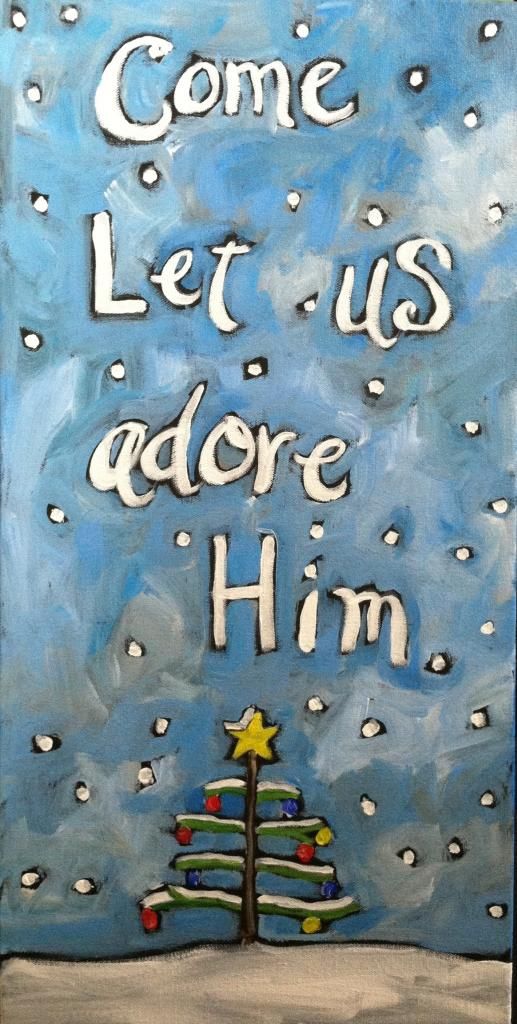 Let us Adore Him $55
12"x24" acrylic folk art painting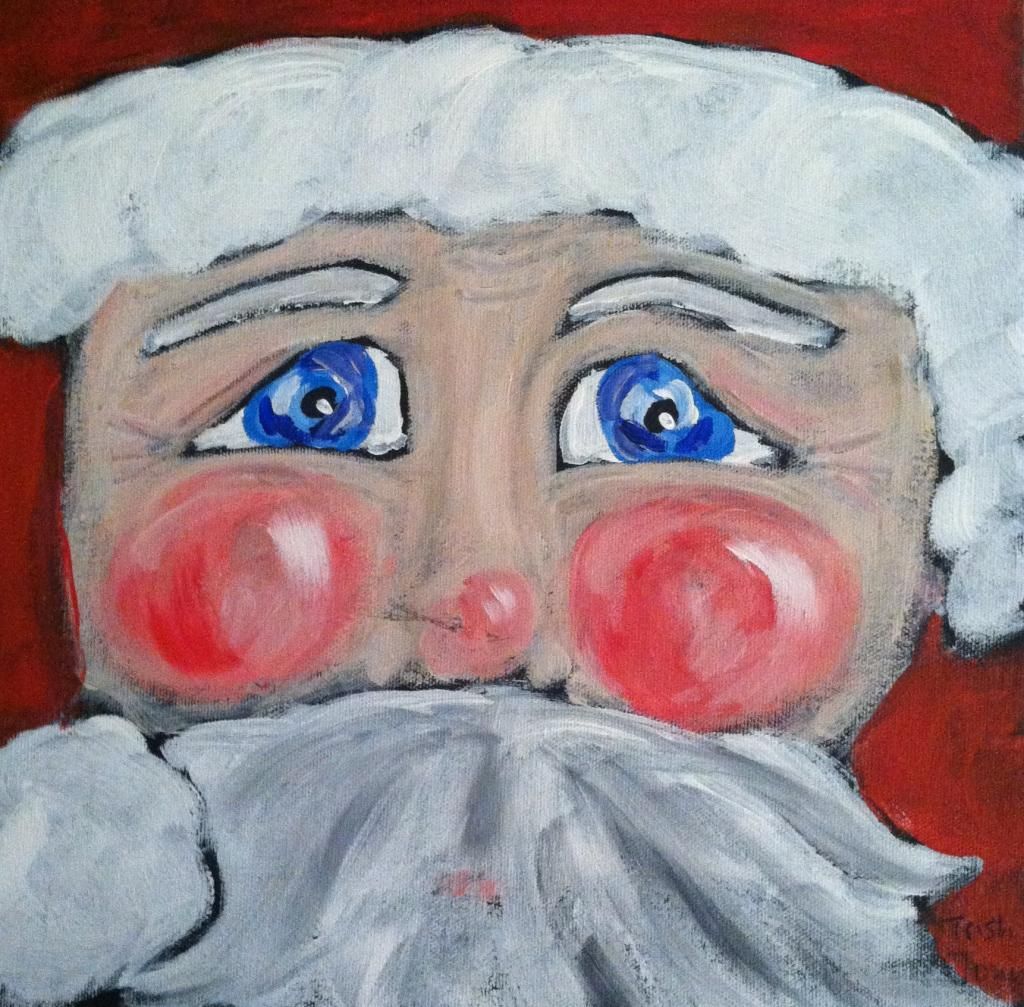 Santa ! $55
12"x12" acrylics on canvas
(can ship on Monday, if you want one (add $6 to price). Just email me if you are interested.)
Hope you are having a Merry Christmas!
Don't forget to go to this post and leave a comment to win this Merry Christmas Giveaway I created.....