I received a text from my almost-college-bound daughter earlier this week (she moves into her college dorm, next week). She was helping a friend move into the dorms at nearby UGA.
"Mom, can you make Anna some pillows for her black futon? Here are some photos of her room."
I pulled out some scrap fabric and old drop cloths (with one child headed to college in a week, there is NO extra cash in this house to use for fabric, I've got textbooks to buy!!) and I sewed a few pillows.
I hope Anna and her roomie don't think they are ugly. But, I guess a black futon is not the most attractive thing, either.
I found a rosette flower tutorial I liked at Sis Boom. Very easy. No sewing to make the flowers. I am, however, nursing a few burned fingers from my hot glue gun. The price you pay...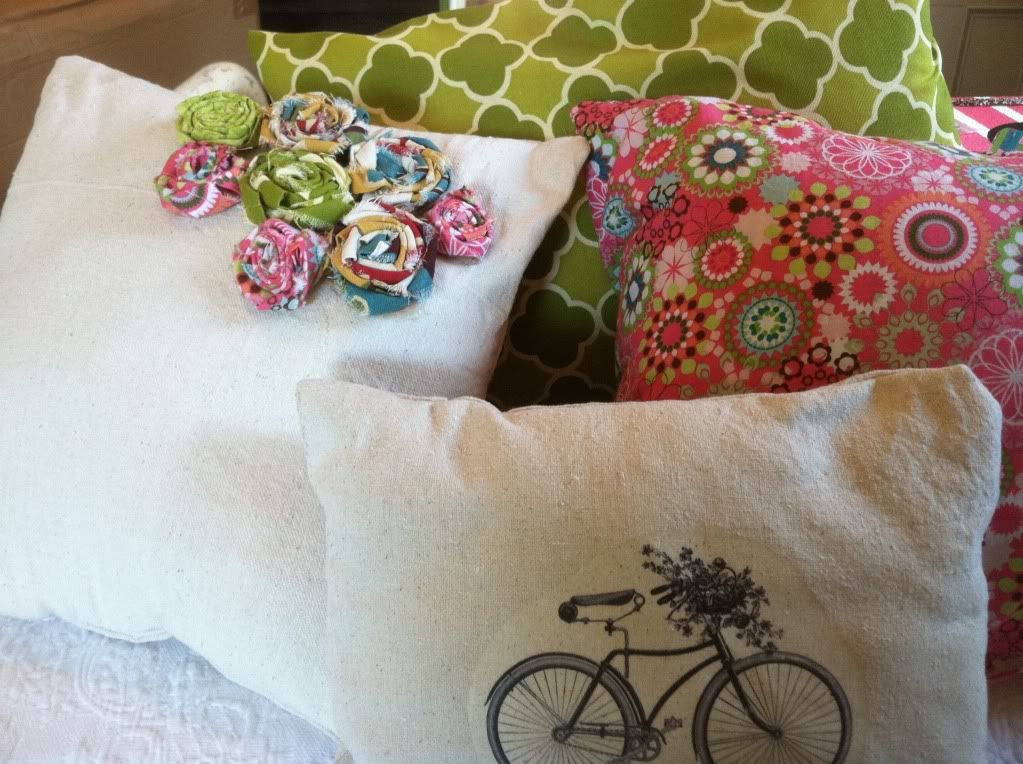 I bought the printable bike decal download on Etsy at Olive Rue a while back.
And now you know how I spent my morning! The good news is, it is only 10:00 am!