Another thing I said I would never do.


Now I am off to find a few more hours in my day. (Ha!!)
Organization is my problem. If I were better organized, I would have more time!
Here is my plan for today (yes, I know it is noon)...
I am setting my timer for 30 minutes and working on a room in my house.
This is a Fly-Lady tip that works great for me -because I tend to ..ahem.. lose focus.
That presents another problem - WHICH ROOM?

*Terrific Start to my day*
I had an early morning treat, today!!
I am thrilled! What a sweet surprise!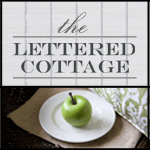 Hope you have a wonderful day with lots of unexpected, new-found time and a sweet surprise or two!