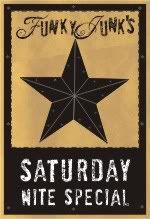 THIS week - January 9th - she is giving away one of my prints!
For you non-followers or first-time-visitors to my blog,
let me tell you a little bit about myself.......
I am a married mom of three, I live in
an old house
in a small town
in the middle of Georgia.
And I like to paint.
Mostly scripture art.
I am a self-taught artist.

Here is my sweet family.
God is good.
BEFORE I started painting, I was an engineering consultant. I enjoyed my work, but it was certainly "WORK."
With commercial construction essentially non-existent in this economy, I found that I had some free time while the kids were in school. So, I started painting.
And I am having a blast!
After I started painting, I got really brave and opened an Etsy shop -here.
Okay, enough about me - I could not decide which print YOU might prefer, so I selected a few of my favorites and will let you choose which one you want (assuming you are the winner).
Here are your choices......
1. Trust in the Lord
(8"x10")
2. Hayfield
(8"x10")
3. Humble Rooster
(8.5" x 11")
4. Be Joyful Hydrangeas (8"x10")
5. Earth is the Lord's
(8.5"x11")
6. Hydrangeas in Vase
(8"x10")
(The Nester bought the original of this one!)
All are giclee prints on somerset velvet paper and are prints from original acrylic paintings.
So, select the one you hope to win and leave Donna a comment on her Saturday Nite Special post - to let her know your choice. Then, join the fun DIY Saturday Nite Special linky party, if you have a project to share! The linky party begins at 10:00 pm (pacific coast time) on Friday night nite, January 8, 2010 and will last through Sunday, 11 pm (pacific).
(This weekend, only: You do not have to post a DIY blog link for Saturday Nite Special to enter your name for this drawing - just leave her a comment on her Saturday Nite Special post to let her know to enter your name!)

Email me if this does not make sense!
Be sure and visit
my Etsy shop
.
I also paint custom pieces, if you have a favorite verse or need a gift!


Have a great weekend!!