"No" - This is not my kitchen.

This kitchen was recently featured in This Old House.

Moral of the story: Never underestimate what you can do with $967!

We've all seen this type of kitchen..........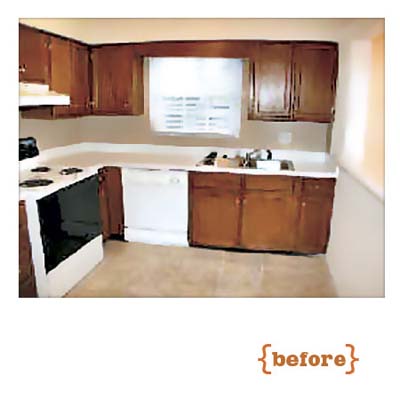 Hold onto your hat...........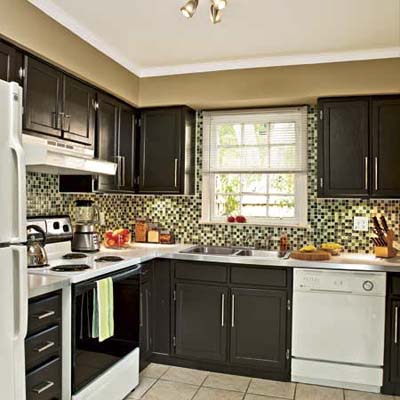 The homeowners removed the cabinets and relocated the dishwasher and sink. Then they painted the cabinets chocolate brown. (The entire remodel was completed by the homeowners, so there were no labor costs.) The new tile backsplash cost $400. The new counters were $300.

Great job, don't you think?